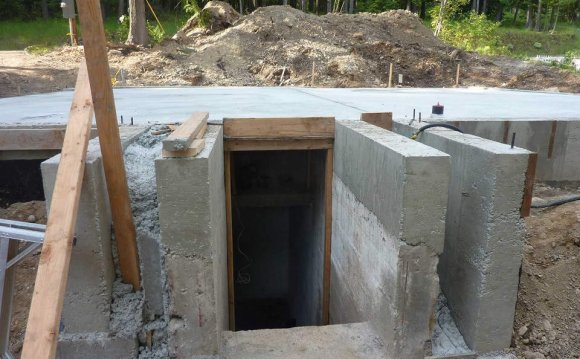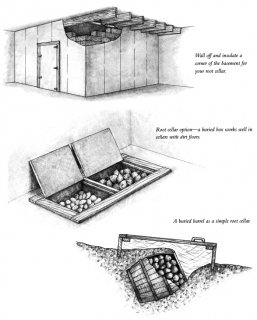 As we enter into autumn, the gardening locavore starts assessing her stock of pickled beans, dried herbs, and preserved fruits. But what about the potatoes, beets, turnips, carrots? What's a gardener to do with those when the thermometer drops?
Most homesteaders opt for the simple solution of a root cellar. Eliot Coleman, a successful farmer in Maine, weighs in with some tips for building one below.
The following is an excerpt from Four-Season Harvest: Organic Vegetables From Your Home Garden All Year Long by Eliot Coleman. It has been adapted for our blog.
No one wants second best. A slimy cabbage from a dingy corner of the basement will never compete with the crisp specimens on the vegetable shelf of the supermarket. Wilted, dried-out carrots look unappealing next to the crunchy, plastic-wrapped beauties in the refrigerator. When home storage is unsuccessful, a case can be made for artificial refrigeration. But the cabbage need not be slimy nor the carrots wilted. A properly constructed root cellar does not take a backseat to any other method of food storage. It is no great feat to manage a simple underground root cellar so that the produce will be equal or superior in quality to anything stored in an artificially refrigerated unit, even after long periods of storage.
A successful root cellar should be properly located, structurally sound, weather tight, convenient to fill and empty, easy to check on and clean, and secure against rodents. Proper location means underground at a sufficient depth so frost won't penetrate. The cellar should be structurally sound so it won't collapse on you. It needs to be weather tight so cold winds can't blow in and freeze the produce. You need to have easy access to fill it, to use the produce, and to clean it at the end of the winter. And it should be rodent-proof so all the food you have stored away won't be nibbled by rats and mice.
Source: www.chelseagreen.com
Share this Post