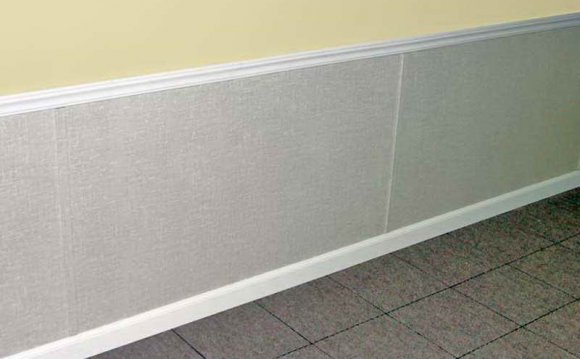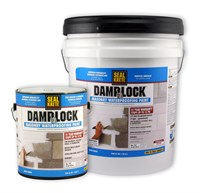 Prep & Prime
Proper surface preparation is critical to the success of all SEAL-KRETE coatings.
SURFACE PREP: New concrete must have cured for a minimum of 30 days. The surface should be clean, sound and free of dirt, dust, oil, wax and grease. DampLock may be used on painted surfaces to improve water resistance; however, surface must be bare concrete for waterproofing. Cleaning: Remove mold/mildew with a solution of 1 part bleach, 3 parts water. Rinse and let dry. Remove efflorescence with a wire brush and solution of 1 part muriatic acid, 9 parts water. Neutralize acid with a solution of baking soda and water (i.e., 1 lb. baking soda, 5 gallons of water). Rinse thoroughly: let dry. Repairs: Repair surface breaks around wall/floor joints and patch cracks with fast-setting hydraulic cement or concrete crack filler, using trowel to smooth patch to surrounding area.
Apply Paint
SEAL-KRETE DampLock comes as a tint base or premixed in white. It can be tinted to 10 additional colors. This product is ready to use; do not dilute. Stir thoroughly before (and occasionally during) use. DampLock may be applied to a damp surface; however, application to a dry surface provides best results. Apply first coat with a ½" to ¾" nap roller cover or high quality, nylon-polyester brush. Use a brush to work paint into the grout lines. Allow to dry 3 hours, then apply second coat. 2 coats are recommended for waterproofing and are required for any warranty claims.
Note: If leak occurs after applying 2 coats, pin holes may be present. Paint these areas again, using a brush to work paint into the pores.
Dries in 2-3 hours, depending on temperature and humidity. Wait 24 hours before topcoating with latex/acrylic paint, if desired.
Source: www.seal-krete.com
Share this Post