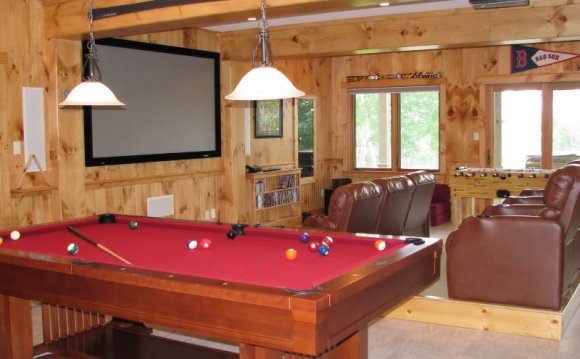 In this video, This Old House general contractor Tom Silva shows how to fur out concrete basement walls to get them ready for drywall.
Steps:
1. Start by checking the basement walls for excessive moisture: Use duct tape to secure a 2-foot-square piece of polyethylene sheeting to the wall. Wait three to four weeks to see if condensation appears either behind the plastic, or on its outer surface. If the plastic is dry, proceed. If not, repair the moisture problem.
2. If the basement walls are made of poured concrete, check for rust spots at the metal ties. If you see any, take a hammer and center punch and drive the metal tie at least ¼-inch into the wall.
3. Use a margin trowel to mix water with hydraulic cement in a plastic bucket.
4. Mist metal-tie hole with water then apply hydraulic cement with margin trowel. Allow to dry.
5. Apply beads of foam-board adhesive to rear of 2-inch-thick polystyrene panel.
6. Press glued-up foam-board panel to wall and hold for a minute or two. Repeat to cover remaining walls.
7. Use a chalk reel to snap five horizontal layout lines onto the foam board. Position the lines 3 inches from the wall top and bottom, at center point of the wall, and then in between the 3-inch lines and centerline.
8. To attach the horizontal 1x3s, first drill 5-inch-deep pilot holes through the 1x3s, foam board and into the concrete wall using a hammer drill and 3/16-inch masonry bit. Drill one hole every 16 to 20 inches.
9. Use a hammer to drive 4-inch-long spring spikes through the pilot holes and into the walls.
10. Attach vertical 1x3s, spaced 16 inches on center, to the horizontal 1x3s using a drill/driver and 1 5/8-inch drywall screws.
Source: www.thisoldhouse.com
Share this Post