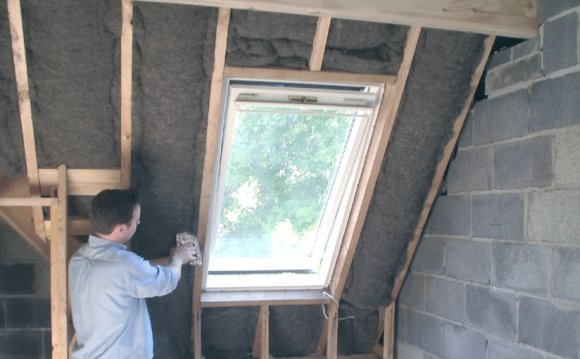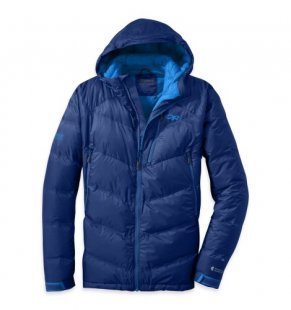 Not all insulation is created equal, and deciding to kit yourself out for a specific adventure with down or synthetic insulation is a question we each ask ourselves over and over again. The answer largely depends on what environment you're venturing into and what activities you'll be undertaking. Whether you're on a snowy belay ledge, thigh-mastering up a wet and windy peak, or layering up for an afternoon breaking trail with your favorite cross country skis, knowing when and where each type of insulation performs best will help you decide between these two types of insulation.
Down Insulation
You might not believe us, but down is not made from feathers. Down insulation is made from goose or duck plumage – the lofty, fluffy stuff underneath the feathers. It is an undercoating, or a natural midlayer. Nature's best insulation, down creates high-loft clusters that trap air and body heat. In addition to its ability to efficiently trap heat, down is also incredibly breathable, allowing it to wick unwanted moisture away from your body to evaporate.
Because of its supreme warmth-to-weight ratio and incredible compressibility—which makes it very easy to pack—down is considered the crème de la crème of insulators. It remains lightweight and compressible while holding you in a cocoon of warmth, definitely something to consider when debating what to take on your trek and what to leave in the closet.
Down can be broken into a spectrum of effectiveness. We measure this effectiveness—"fill power"—by how many cubic inches one ounce of down can fill. The typical range is around 450 to 900, with 900 being the warmest and lightest… but also the priciest.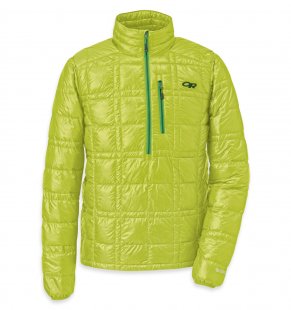 The warmest, lightest down comes at a premium price because it's sourced from mature geese. This is the best insulator because the high-loft goose down has a very fine construction. Duck down is less fine than goose down and thus is less expensive, but also maintains slightly less loft.
Natural down is also incredibly resilient and—if properly cared for—can be used for many years. However, down has a few *ahem* downfalls: First, down is incapable of efficiently repelling moisture. In fact, it loses many of its insulating properties when it gets wet and is often slow to dry.
With all that in mind, if you're faced with cold, dry conditions or if you don't expect to encounter wet weather, then down insulation is your ticket.
Or—if you REALLY want the warmth of down regardless of the weather—you could consider the beefcake of down jackets, the Outdoor Research Floodlight Jacket™ – a fully waterproof, down-insulated jacket made to take on the most insufferable conditions. We overcome the problems down creates in wet environments by stuffing 800+ fill down insulation into a waterproof Pertex® Shield + fabric, creating a truly waterproof down-insulated jacket.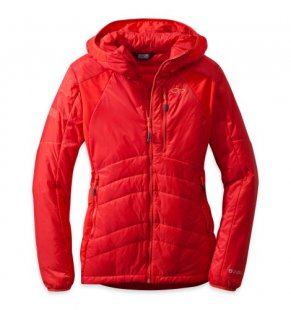 Likewise, the Women's Virtuoso Hoody's Pertex® Endurance 2L in the shoulders and arms, plus polyester 20D ripstop in the body and hood shed what the elements toss at you, and 650 fill power goose down insulation traps body heat.
Lightweight, highly compressible down layers that perform as well breaking trail on cross country skis as they do layering on multi-day treks, the lightweight Men's Transcendent Hoody™ and the Women's Aria Hoody™ are filled with 650 fill power goose down, classic lightweight down hooded jackets.
Last, our Filament™ is the "just in case" piece. The packable, featherweight Men's Filament Pullover and Women's Filament Jacket are year-round down layers. These pieces are warm enough to serve as layers under a shell, and they can also be worn alone on cool, cleardays. The lightweight, DWR-treated Pertex® Quantum fabric is filled with 800 fill power goose down.
Synthetic Insulation
So now we know down is warm but doesn't do well in wet or humid conditions. Enter synthetic insulation. Synthetic insulation is designed to replicate the qualities of down, but retain them even when wet. It's made with polyester fibers that are arranged in different sized filaments and intertwined, mimicking down's lofty clusters. These ultrafine fibers trap warmth in air pockets, providing great warmth… though not quite as good as down. In addition, synthetic insulation has a slightly higher weight-to-warmth ratio than down, meaning it needs to be heavier to achieve the same warmth as down. The upside to synthetic insulation is that it is much more resistant to moisture, and when it does get wet it dries faster; Synthetic insulation can often dry within a day—maybe even hours—if put in the sun or on a windy day. Synthetic insulation also tends to be friendly on the wallet and is naturally hypoallergenic.
Our Men's and Women's Cathode Jackets™ is one of our favorites. A winner of the 2014 Outside Magazine Gear of the Year Award, this lightweight hybrid jacket has Schoeller® underarm side panels and strategically placed lightweight, water-resistant 60g PrimaLoft® One synthetic insulation. The insulation is layered underneath a super-lightweight Pertex® Quantum outer. This hybrid construction allows the versatile Cathode to function across a wide range of activity levels, from high-output climbing to standing still and scanning the peaks across a windy, damp ridgeline.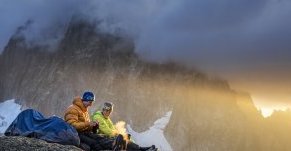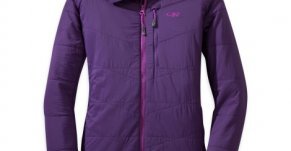 Source: www.outdoorresearch.com
Share this Post