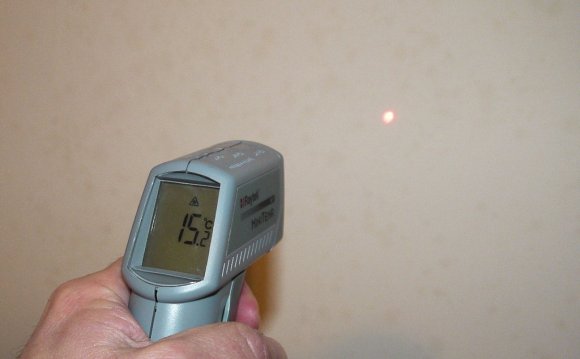 It's that time of year again when Landlords, Letting Agents and Environmental Health Officers start receiving numerous telephone calls from tenants complaining about damp and mould problems in their properties.
As a landlord myself, I have been on the receiving end of such a complaint just 3 months after finishing the refurbishment of my first HMO.
My tenant phoned me on the 23rd December just as she was preparing to go away to enjoy her Christmas break, stating that her bedroom walls were damp and mouldy and so were her clothes and shoes in the wardrobe. Guess what my partner Steve and I spent the Christmas break doing whilst my tenant enjoyed her Turkey and Christmas Pud! (I am sure a number of landlords will be able to tell similar tales.)
Naive as I was at the time being a relatively new landlord, I educated myself pretty quickly and established that the damp and mould was not because of rising damp or penetrating damp, but due to condensation. I never knew that when temperatures drop in an occupied property, the air can no longer hold onto all the moisture that has been generated; it will migrate to the coldest parts of the house and condense onto the windows and walls.
It also fascinated me that if the humidity level in the property is at 80% or above for 6 hours or longer over a prolonged period of time, then mould can occur leading to the dispersion of mould spores and various other mould problems that are known triggers of asthma, dust allergies and hay fever. High internal relative humidity in a property is the result of poor ventilation.
It is often argued that tenant lifestyle is to blame, but the truth is, most of us create at least 4 pints of moisture per day just by breathing, cooking, bathing, washing and drying clothes, normal everyday activities that everyone performs at home. This means in my 8 bedroom HMO a whopping 224 pints of moisture was being produced every week! Seeing as an extractor hood above my cooker and inadequate extractor fans in my bathrooms were my only sources of ventilation, no wonder I had condensation problems.
We must remember that as Landlords we have a responsibility under the Housing Health and Safety Rating System (HHSRS) to assess hazards and risks within our rental properties. Local authorities are under a duty to take action against category 1 hazards. Hazards in Group A, are classed category 1 which include Damp and Mould Growth hence why we need to take seriously any complaints we receive from our tenants.
Source: www.envirovent.com
Share this Post