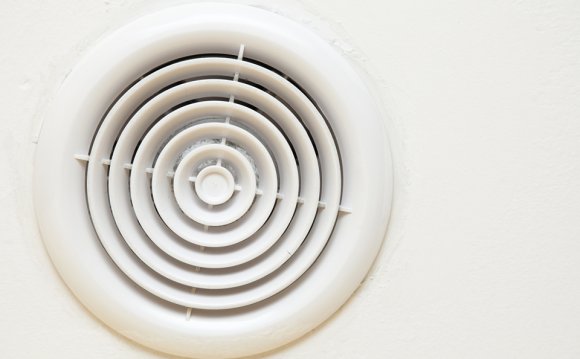 Marianne, it has to be said, is something of an enthusiast when it comes to old buildings. She is technical promotions officer at the Society for the Protection of Ancient Buildings (SPAB), whose National Maintenance Week is later this month. She is also familiar to the thousands who watched the recent BBC series Restoration, which she co-presented, and is someone who practises what she preaches.
She has strong views about modern building materials and the parlous state of technical knowledge in the building trade - and she hates cement. Indeed, she has declared her project a cement-free zone and is currently trying to decide which shade of lime mortar to use when it comes to re-pointing the soft red brickwork. "If we re-pointed in cement, the bricks would just rot around the watertight cement, " she says, "which is why we will use a soft lime mortar instead."
Likewise, instead of putting down a concrete base in the ground-floor rooms, she is going to use a "breathing" clay aggregate. "People are terrified of not using a damp-proof membrane on ground floors, " she says. "But what that does is simply push all the moisture to the outside walls and you end up with low-level damp problems."
To illustrate her point she takes me to the old farmhouse parlour, with its massive inglenook fireplace. The floor is covered in to-die-for 300-year-old mellow terracotta quarry tiles, laid straight onto the bare earth. "When we got in here the floor was covered with lino and underneath the tiles were soaking wet, because the lino had been trapping moisture for years, " she says.
"We stripped the lino out and within a few weeks the floor was bone dry. Providing a floor can breathe, old houses do not need a damp-proof membrane put down. An old building has a delicate equilibrium which is upset when you introduce modern materials like concrete and cement, plastic membranes and plastic paints."
Marianne and Anthony bought the three-bedroom farmhouse, which had been derelict for 30 years, by sealed tender in September last year. It has been uninhabited since the Sixties, but remnants of its previous occupants can still be seen in the layers of floral wallpaper peeling off the walls, in an old 1960s plastic light-fitting and in a sorry-looking length of net curtain on the parlour window.
Marianne lives in Bristol and commutes to Leicestershire three days a week to work on the house. Wherever possible, she plans to "patch and repair" rather than pull out and rebuild. She points to a hole in the parlour ceiling, revealing dusty grey water reed beneath the plaster. "If a modern developer got hold of this house, the entire ceiling would be pulled down and replaced with uniform plasterboard, " she says. "But if that happened you would lose all the lovely undulations that are part of its character. An old building covered in plasterboard is like Buckingham Palace with PVC-U windows."
The trouble, she says, is that many modern builders would not know how to go about repairing an old plaster ceiling. "They only know how to work with gypsum and concrete. But the simple fact is that it's not rocket science and 300 years ago every householder would have known how to repair a hole in a ceiling. We have lost so much knowledge."
In her day job, Marianne tries to redress the balance by running courses in traditional building skills for SPAB. This weekend the theme is working with lime, and she will be showing 25 plasterers the difference between lime putty ("good"), hydraulic lime ("good for external rendering") and hydrated lime ("very, very bad").
"Builders have lost touch with the process of building, and understanding materials. If it doesn't come prefabricated, or if you can't buy it off the shelf and just add water, then your average builder is out of his depth. If you buy a bag of hydrated lime from your builders' merchants which has been sitting on the shelf for months, and then try and knock up a lime render and stick it on an exposed wall without understanding preparation and aftercare, then it will almost certainly fail. And once it fails, a builder will never use lime again. But we're killing our old buildings by covering them with cement.
"These days the craze is for everything to be smooth and perfect - and a lot of the blame lies with DIY makeover programmes which seem to encourage people to make everything bland. I watched one of these the other week, in which a homeowner tore down the original lath and plaster ceiling in her Victorian house because it had a small crack, and replaced it with plasterboard. The beauty in older buildings lies in their imperfections and differences in texture. I'm hoping for a backlash - that before long one of the main selling features of a house will be the fact that it has been re-pointed in lime, as well as the fact that it has a brand-new Smeg oven."
Actually, Marianne does plan to have a Smeg oven in her new kitchen. "I'm not saying that we have to live as people did when the house was built. We are putting up a new extension to the rear of the house, which will have modern bathrooms. But many old houses have had years of additions built on to them, and it's important not to disguise that fact, but rather show them as part of an organic, constantly evolving entity."
She aims to have the house finished by next spring. The entire project will have cost around £100, 000, including £20, 000 for the traditional long-straw thatch, which gives the house a shaggy appearance, like Dougal from The Magic Roundabout. Twenty months is quite a long time for a project like this: a developer would have been in and out and had it back on the market in less than a year, but then a developer may not have waxed quite so lyrical as Marianne Suhr does, about the house's bulging ceilings and water-reed wattle.
"Bit by bit the house is giving up its secrets, " she says. "It's a fascinating process. I'm not in any hurry to finish. If I do rush, I might miss some wonderful clue, hidden in a door threshold or a wall cavity, about how this house was built."
The Society for the Protection of Ancient Buildings' annual National Maintenance Week - in which owners of old houses will be encouraged to look after them and keep them standing for several hundred more years - runs from November 21 to 28. For more information go to Further advice is available in the SPAB publication, A Stitch in Time. Copies cost £4 and can be ordered by telephone (020 7377 1644) or online (www.spab.org.uk).
Marianne's top tips
• Don't use cement for re-pointing old brickwork: use lime mortar instead.
• Don't automatically think you will need a damp-proof membrane beneath the ground floor; if the table water is not high and there are no flooding problems, a "breathing" earth-and-clay base is preferable
• Equally, don't install a damp-proof course just because your surveyor says the house needs one. They are ugly and will probably not deal with low-level damp, which is likely to be caused by a damp-proof membrane.
• Think patching and repairing rather than tearing down and replacing.
• Avoid plastic paints: use organic water-based products instead.
• Make sure you and your builder are on the same wavelength - and that he knows about traditional building techniques.
Source: www.telegraph.co.uk
Share this Post