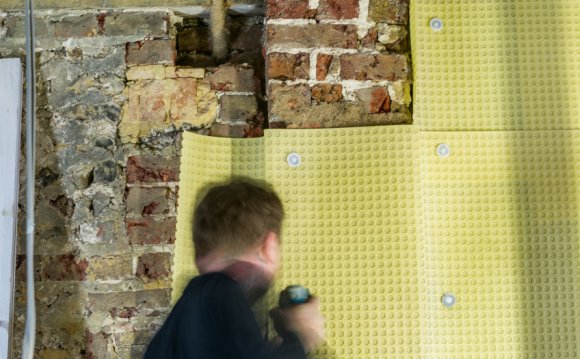 I have just had a "free" assessment of damp problems in my walls. I was not aware of any problem but the man applied a meter all over the place, leaving it in contact for no more than a split second and hardly seeming to glance at it. He informed me that there were two areas of problem and the damp-proof course needed injecting from the outside – no mess. It would cost £1, 462. Is this likely to be a con, or is he probably right?
You don't say why you agreed to allow this fraudster into your home in the first place, but since you were unaware of any dampness problem beforehand, presumably he must have turned up uninvited. As ever, I must remind readers never to buy any kind of building product or service from cold callers or junk-mail senders – there is almost invariably some element of confidence trickery involved.
I can also tell from your letter that you are suspicious about the "free" survey, and you are right to be. The damp-proofing industry was founded in the Sixties on the basis of the free survey, which entails the misuse of an electrical moisture meter to persuade home owners that they have non-existent dampness problems. This is a subject that I have explored in depth in my book The Rising Damp Myth.
Electrical moisture meters are calibrated for use only on timber. When used on wallpaper, plaster or masonry, they will often give misleadingly high readings. In your case it sounds as though the practitioner wasn't even particularly interested in the readings on the meter, but was simply using it as a prop in his act, which was designed to fool you.
Until recently, I would have suggested that if you have this man's details, you should report him to your local authority trading standards office to help stop him defrauding others . Unfortunately, trading standards departments no longer appear to be investigating rogue traders, and calls are being redirected to the Citizens' Advice Consumer Service – part of the Citizens' Advice Bureau, which has no powers to tackle this kind of fraudulent practice.
Source: www.telegraph.co.uk
Share this Post