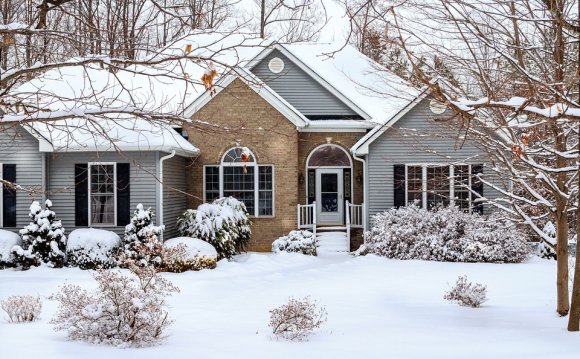 1044 SE Paiute Way
Ste 102
Bend, OR 97702
(541) 389-4663
I called Home Heating and Cooling on my neighbor's recommendation, and had them come out to do a really small job (hook up my kitchen hood). I also had them do a check up on my furnace while they were here. It was very inexpensive for the quality of work! Riley, the manager, came out and custom fit a piece for my weird internet-purchased kitchen hood (under $100 for a job that took at least an hour), and then did a very thorough inspection of my furnace (comparable price to everyone else in town). The part I appreciated the most was that he took time to explain and educate me on the care of my furnace, why the pressure reading was so important, and what I could do to fix it (it was super high). I ended up making an appointment to clean my ducts about 3 weeks later. We had gone through an extensive remodel and I'm pretty sure they hadn't been cleaned since the building of the home in 1992. The technicians, Ashlin and Benjamin, were really friendly and efficient, respectful of my home and my pets, and Ashlin in particular went above and beyond. She took time to crawl under my house and make sure everything was in proper working order, and did a quick fix on a duct that had some insulation showing. If you've ever been in a crawl space, you know it's not a fun job! They arrived on time, finished before the estimated time and cleaned up after themselves. Ashlin also took lots of pictures to show me what came out of the ducts (lots of dirt and even some nails and plastic bits!) and what it looked like under my house. I am so very appreciative and impressed by Home Heating and Cooling and their staff! I will definitely use them in the future and would confidently recommend them to anyone.
Thanks to Ric and staff for keeping up with our heating and cooling equipment. New equipment was installed a couple years ago, and we appreciate the time and education Ric advised us on the more energy efficient heat pumps, thus lowering our energy costs, allergy control, and humidity relief. They are always a delight, either on the phone or when they come for services. Our technician, Drew, was quite thorough inspecting and servicing the equipments. Thanks for another job well done!
We had Home heating to discuss Humidification. Ric the owner spent a good amount of time with us. Used a camera to show us dirt in duct work. Measured particles in air from returns and discussed options for Humidification. We had them put in humidifier upgraded filter and cleaned ducts. 0% financing is great. Work was done by guys I would like to hang out with. Very nice to have around. Also signed up for semi annual inspections. Less cost than outfit I was using. About duct cleaning. Our house is near new but ducts were dirty from construction process. You may have noticed it is really dusty in Bend New filter has reduced dust on furniture so also in lungs. Call Ric and he will come out. No pressure and he is a great guy.
Took them awhile to return my calls, but - hey - that is normal in Bend because everyone is slammed. Ric was apologetic about the delay, is very knowledgeable, and went out of his way to help me do some simple troubleshooting before requiring a service call.
I've lived here two years and I've had Home Heating & Cooling perform the maintenance on my heating system two times now. Drew was here recently. I was quite impressed. He was very thorough, friendly and professional!
Very professional and personable! We were renters during an hvac inspection and full duct cleaning. Ric did the estimate and was sensitive to our situation. Great job at communicating. Ashlyn and Terry did the cleaning and worked hard non-stop. Very impressed with the work ethic and attention to detail. Kudos!
After writing my review on YELP I was emailed by the owner Ric. He has since refunded my $79 diagnosis fee, and was very professional. His attention to customer service has changed my opinion of Home Heating. My suggestion if you have an issue with Home Heating, is to contact Ric. He seems committed to making things Right! Thank you Ric
Ric is great. He checked in with us every step of the way. His technicians were courteous, respectful and knowledgeable. They were quick and got everything working and cleaned up nicely. I would definitely recommend them.
If you want an over the phone price estimate for a/c, don't call them. We are thinking of getting a/c installed, but was wanting a simple ball park estimate of what it might cost, to see if it's even in our budget. I would think that knowing our house was built in the last decade [new-ish construction], the square footage and it's one level, I could be given some ball park estimate...does it cost $2k or $5k? $500? $10k? But, NOPE, won't even bother talking to me. They want to come out and I guess try to talk us into getting it. Really disappointing, since I had such a good experience with them when they cleaned out our vents. And then...Pam the receptionist hung up on me.
Ric did a number of things for us including cleaning our ducts, pressure testing them, putting in a medical grade filter, and most recently installing a duct free split system in our master bedroom. I'm very impressed with the quality of their work. They showed up on time, cleaned up nicely after they were done, and everything worked. John and Matt who worked on the last project were particularly meticulous. I don't impress easily and I was impressed with this project and would use them again in a minute (in fact I'll likely use them for something else later this month).
Very expensive for what I have seen advertised at a third of the price. They were timely about coming out though ignored my request for pricing. This was a basic review, no issues with HVAC
Ric's been in the business for a long time. He knows what he's doing, and he conducts his business with integrity. I highly recommend Home Heating & Cooling!
Ric and his team (Derick, James, Jon and Rich) are a fantastic group to work with. They provided quality information and suggestions throughout our project and explained everything thoroughly. We had our 27year old furnace replaced as well as a duct cleaning and sealing. This has all made a huge difference, not just for our heating but cooling as well in these hot summer months. I am so grateful for this increased quality of life (better air, quieter more functional system overall) and cost savings on our electric bill. The whole team was very respectful, clean in their work area and very knowledgable. Simply a pleasure to work with and I highly recommend them.
We used Home Heating and Cooling to clean our air ducts this past spring after moving into a house that had (we cleaned the ducts after pulling out the carpet) really gross carpets and poor air quality. Ric was so helpful and left a unit in our house that measures the particulate matter so we knew it needed to be improved and it was. Next we had them install a heat pump and whole house air filter for us. The install went well, and it worked great in the heat of summer. This winter we ran into some problems with it and they made sure that it was fixed (albeit after a few attempts, but we got there in the end). They had the best prices of all the people we called and we have been pleased with the work.
Source: www.yelp.com
Share this Post