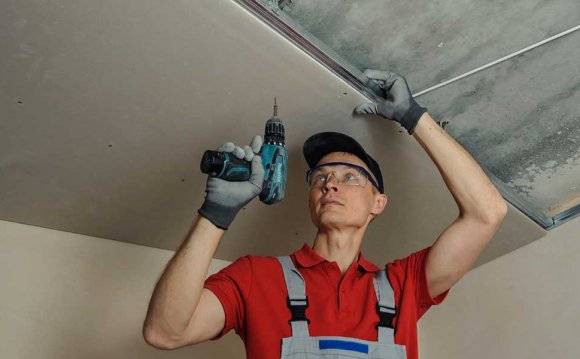 You are currently within > How to deal with rising damp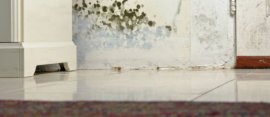 Rising damp can present homeowners with a multitude of problems, from salty tidemarks to peeling wallpaper, wet plaster and heat loss. There's also the health problems brought on by mould, a particular issue if you suffer from a bad chest.
Tips for dealing with damp
Ensure your damp course provider is approved by the Property Care Association (PWA)
Choose a supplier that offers a 25 or 30 year guarantee for the work
Make sure your home is adequately ventilated before calling in a damp proof specialist
Of late there has been some debate around whether rising damp actually exists. This is largely because of the activities of unscrupulous 'specialists' offering a quick fix DPC (damp proof course) when the real problem lies with condensation or inadequate ventilation.
This article looks at symptoms, treatments and prevention of rising damp.
Scroll down for advice or jump to the following sections:
What is rising damp?
Rising damp occurs where a DPC is faulty or damaged (or in some cases missing) or where the ground level around the house has been elevated, perhaps by a new path, flowerbed, patio or driveway.
Water from the ground permeates brick, stone and mortar – all naturally porous materials - and travels up the walls, rather like oil travelling up the wick of a lamp. The ground water contains soluble salts which are deposited on the surfaces of the wall as they dry out, attracting more moisture which makes the walls feel permanently damp. Rising damp usually affects the lower one metre of the wall but left unchecked it can seep as high as five metres.
As well as looking unsightly, causing heat loss and timber decay, it's also potentially unhealthy as it encourages mould and mites to grow.
How do I tell if I have rising damp?
Rising damp can occur in modern properties but it's more prevalent in older houses. Since 1875 all new houses have been built with a DPC, however the English House Condition Survey conducted in 1996 shows that 13% of pre-1850 and 11% of properties built between 1900-1918 are affected by rising damp. 1% of homes built after 1956 are affected but if the damp protection is "bridged", ie the exterior ground level raises above the interior level, problems are more likely.
Fortunately it's fairly easy to spot the signs of rising damp:
Curling or discoloured wallpaper
Wet or rotting skirting board or timber
Damp stained walls
Wet plasterwork or brickwork
Discolouration or staining of exterior brick or stonework
Beware of misdiagnosis
Rising damp is frequently misdiagnosed or sold in as an essential by unscrupulous damp proofing companies. The real problem could be:
Condensation, the most common form of dampness.
Faulty plumbing
Leaking guttering
Blocked air bricks
Defective ground and surface drainage
Before you commence any remedial work check all of the above thoroughly or if in doubt call in several specialists for their advice.
How is rising damp treated?
The first step is a survey to determine the extent of the damage. Treatment typically involves the installation of a chemical or osmotic DPC which is injected into holes in the masonry to repel water. Alternatively a new damp membrane can be fitted to act as a physical barrier to moisture. Plaster usually needs to be replaced with new salt-retardant plaster and a new skirting board fitted.
Source: www.aviva.co.uk
Share this Post