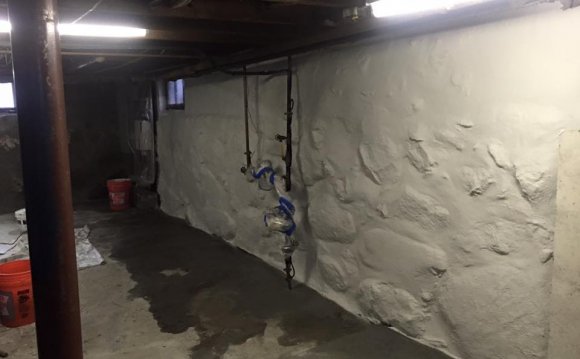 From jobs around the home to waterproof sealing for foundations, basement damp proofing and swimming pools – we've got you covered.
Waterproof sealant: sealant applications
No matter what the size or shape of your project, our sealant products are specially formulated to prevent the migration or rise of moisture to extend the duration and improve the durability of your construction build.
We specialize in developing specialist chemical formulations to meet the needs of our customers, whether they are large construction companies, professional tradespeople or home DIY enthusiasts.
Our products cover the full range of interior and exterior waterproofing applications, from basement tanking and under-tile for steam rooms, to roofing, groundworks and tunnels. Simple to apply and always safe to use, our waterproof sealants work with the full range of porous backgrounds, including timber, concrete, brick, stone, metal and cement board.
Smart innovations
Our trusted waterproofing sealants are at the forefront of interior and exterior waterproofing technology. Recognised products such as our Dampfix range for interior household waterproofing, our bituminous Black Paint and acrylic Flexacryl products for waterproof roofing repairs and our roller-applied Ultraseal polyurethane are all leading the construction and DIY industry in waterproofing solutions.
Cementitious sealant
Our cementitious sealants are ideal for working with swimming pools, basements other interior or exterior assemblies composed of tiling or tile-based substrates. We also produce cementitious products that are formulated specifically to combat positive water pressure.
Silyl modified polymer (SMP)
Our SMPs are acid-free and perfect for a wide range of waterproofing needs. Our silylated modified polymers are capable of bonding to the same variety of substrates as a standard silicone sealant, but possess a much higher bond and peel strength.
Bitumen sealant
Our bituminous sealant solutions possess excellent resistance to most salt solutions, water, alcohol, and dilute acids and alkalis. This makes them ideal for waterproofing, particularly for materials used on exterior applications like roofing materials.
Source: www.bostik.com
Share this Post