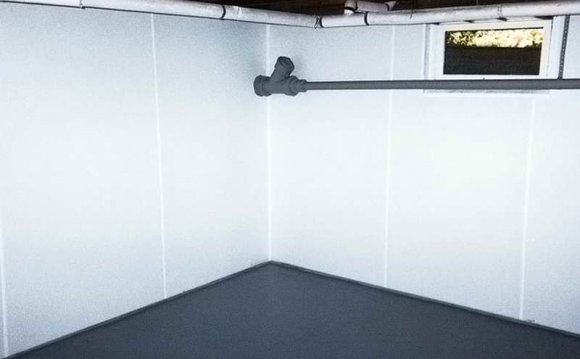 Transferable lifetime dry basement warranty
Solutions for finished and unfinished basements
Exclusive access to over 30 patented products designed specifically for your basement
Don't put up with basement water problems! A wet basement prevents you from taking advantage of an entire level of your house. Basement moisture also encourages mold growth that ruins materials while filling the air you breathe with musty odors and hazardous mold spores.
Basement Systems can solve basement water problems and transform any basement from bad to beautiful. A leader in dry basement technology since 1987, Basement Systems has waterproofed over 500, 000 basements in the U.S., Canada and the United Kingdom. Nobody knows basements (or crawl spaces) better.
Free Waterproofing Estimate
Is your basement wet? Call or contact us online for a free
basement waterproofing inspection and estimate.
How to Waterproof a Basement: Basement Systems owner Larry Janesky visits Ron Hazelton's home to investigate a leaky basement.
Innovative Basement Products you won't find anywhere else
Of course you want your basement to be a clean, attractive and useful extension of your living space. That's why we don't just keep water out of your basement; we also control basement humidity, clean the air, improve energy efficiency, and install finished materials that are durable, attractive and immune to mold and moisture damage.
Check out some of the innovative basement products that are only available through your Basement Systems dealer:
Our award-winning, patented basement drainage system
Three pumps and battery backup offer complete protection
Protect your home against a leaking water heater or well-water tank
Filter out air pollutants while drying basement air.
Stops basement leakage from window well flooding.
Allows water to escape the discharge line due to freezing or blockage
Source: www.basementsystems.com
Share this Post