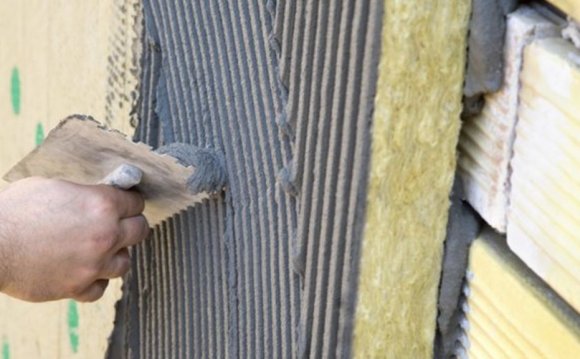 Whatever the name on the side of the installers' vans, the process is almost always funded by one of the major energy suppliers.
Now, the energy suppliers have certainly been given targets by the Government to insulate homes, and if they miss those targets, they can be fined by the energy regulator Ofgem (hence the pressure to install as much CWI as possible).
But while retrofit CWI might result from Government policy, it is neither controlled nor overseen by the Government.
This distinction is important, because it means that when things go wrong, the Government can deny responsibility.
Another factor that the victims' cases have in common is the role of the Cavity Insulation Guarantee Agency (CIGA), which issues 25-year guarantees. Salesmen often describe these as "Government guarantees", which they are not.
Claire Eades has been campaigning to help people who have had damp problems
CIGA is a limited-by-guarantee company that was set up by the insulation industry. CIGA proclaims itself on its website to be an independent body, but it doesn't say exactly who, or what, it is supposed to be independent from.
As Denham pointed out in the debate, CIGA is certainly not independent of the insulation industry.
Seven of CIGA's 11 current directors are also directors of firms that either make or install insulation, or of trade associations that represent the interests of installers.
Two are directors of the National Insulation Association (NIA), which claims on its website to carry out "expert lobbying to influence Government and other stakeholders". Another is a former director of the NIA and former managing director and chairman of the Association for the Conservation of Energy, which runs a permanent Parliamentary campaigns unit, which it boasts has "close working relations with politicians", and has "led to major changes in the law on energy efficiency".
These split responsibilities would not be a problem, of course, were CIGA doing the job that it claims to do. In a briefing note to MPs before the debate, CIGA wrote, "If there is a problem with the workmanship or materials of an installation, we will ensure the installer puts things right, " and, "CIGA exists to protect consumers; they are our number-one priority."
Strange, then, that in every case raised in the debate, CIGA appeared to do its best to deny the installer's or its own responsibility.
Source: www.telegraph.co.uk
Share this Post