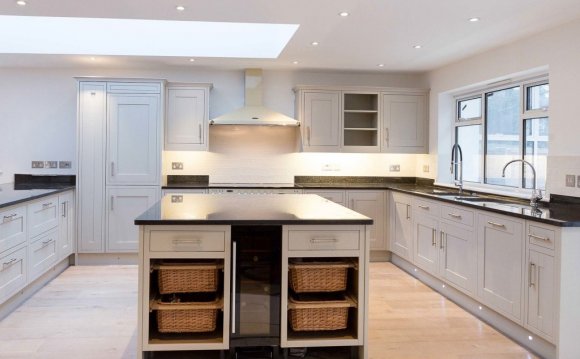 What is a damp proof course?
A damp proof course is a treatment applied to domestic and commercial properties to occurring.
Damp proof courses can be crucial for the health and protection of your property, especially in a wet country like Scotland where around 272, 000 gallons of rain water falls every year.
A damp proof course is any sort of long term solution to water/moisture breaching a buildings foundation and coming into a property. There are few different varieties of damp proof course which are discussed futher down the page.
If signs of damp are identified within your property and the source of the dampness is suspected to be a failure within the current damp proof course, then we would always suggest you have the current DPC inspected and if necessary, repaired as soon as posible to avoid any further damage and additional costs.
Different types of damp proof courses
As previusly mentioned, a damp proof course can be achieved using various methods and treatment options including the following:
1. Electro-osmotic damp proof course
The water that is rising up through your wall is counteracted and sent back down to the ground through an electric charge using the electro-osmotic damp proof course option.
These systems are better suited to walls that are 600mm thick or more. They are widely used by Historic Scotland in older buildings.
2. Chemical damp proof course
The introduction of chemicals within a damp proof course can be more practical than a solid damp proof course. Silicone based liquid is injected into the wall at no less than 150mm from the base to create a water repelling layer.
3. Pressure grouting
Using grout or concrete to fill gaps and voids in a buildings formation is an inexpensive and practical option for a damp proof course. Usually determined by a professional, holes are drilled into specific areas of the building before concrete is pumped into the voids to make it damp proof.
4. Membrane damp proof course
As part of a damp proof course, a damp proof membrane material is placed beneath a concrete slab with the purpose of safeguarding the concrete from gaining any moisture and making it damp proof.
5. Integral damp proof course
An integral damp proof course involves mixing components into the metal and concrete of the building during the mining process. The purpose of this is to fill any voids in the concrete ensuring it is damp proof.
6. Cavity wall damp proof course
The purpose of a cavity wall is to separate the inner and outer walls. The cavity wall acts as a barrier preventing dampness transmitting from the cold exterior wall onto your warm interior walls.
Source: www.wisepropertycare.com
Share this Post