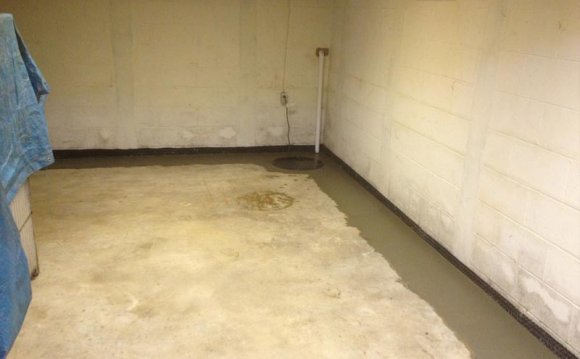 How much should you pay for a dry basement?
If you've ever dealt with a flooded basement, you know how messy, damaging and disruptive it can be. Knowing that your basement will stay dry definitely gives you a good feeling. But how much should you have to pay for that feeling? Keep reading to learn how to fairly compare waterproofing costs.
Important: Every basement is different
Don't accept a "one-size-fits-all" waterproofing treatment, which some contractors provide in order to keep prices low. There are many variables that need to be considered when designing your basement waterproofing system: soil and site conditions, the way you plan to use your basement and your basement's size, shape and construction details -just for starters.
You'll also want to consider the importance of battery backup capability to keep your waterproofing system operational when there's a power outage.
Questions to ask when comparing basement waterproofing costs
Does the contractor provide a dry basement warranty?
What will the completed system look like?
Will the waterproofing system make it more difficult to finish or remodel the basement?
Will the basement waterproofing system work when there's a power outage?
What are my options to dehumidify the basement to remove dampness?
In cold weather, can the discharge line freeze and cause backup flooding?
Is the waterproofing system compatible with a radon mitigation system that is or might be installed in the basement?
Does the installer also provide maintenance and repair of the waterproofing system?
Source: www.basementsystems.com
Share this Post