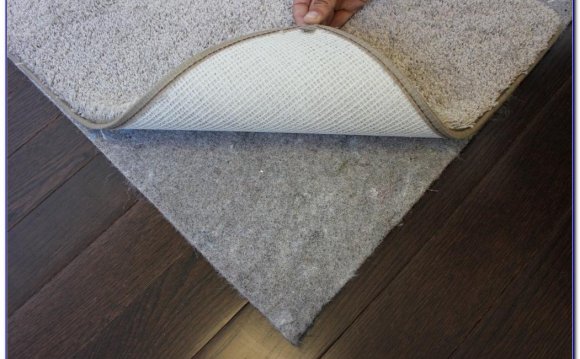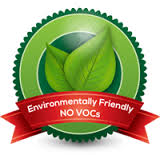 Your rugs and floors are about to be protected by the finest felt rug pad
"We simply can't make a better one. We perfected our Superior rug pad to surpass any other made today and that's because we can. Unlike others in the industry, we have full control of the production – from start to finish, our mills know we are watching and we will reject anything less than perfect – I personally guarantee it!
- Sam, the Rug Pad Man
You want natural! You want protection! You want comfort!
• NOT NON SLIP: Best used with rugs that do not tend to slip
• PROTECTION: Resists ALL penetration to your rugs and floor
• COMFORT: Enjoy a full 1/4″ or 3/8″ thickness
• FLOORS: Approved as SAFE for Hardwood, Laminate, Tile, Vinyl, Heated and all
• ORGANIC: CRI Green Label; No adhesives; Does not off-gas or smell
• R-VALUE: Thermal resistance level of 1.09 to allow heat transfer for radiant heat floors
• ORIGIN: Made in The USA with GENUINE American felt
*NOTE: Sizes wider than 12′ will be shipped as 2 pieces that are placed against each other under rug.
Superior and Radiant Heat Floors
There are two reasons that make Superior one of the only thick felt rug pads SAFE and EFFECTIVE for heated floors:
• It has an R-Value of 1.09, meaning it allows for the transfer of heat from the floor to the room
• It does not contain sticky adhesive, glue or any additives that can stick to the floor
Certified RPC Heat Pressed™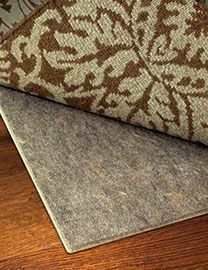 The RPC Heat Pressed™ rug pads are those few that are manufactured without glue or adhesive – Instead, we utilize an exclusive Heat Pressing to reinforce the felt, eliminating harmful glues and adhesives found in all others. Only rug pads by Rug Pad Corner are Certified RPC Heat Pressed™.
A full 40 ounce density prevents damage to any rug and floor
The ounces refer to the density level and Superior is as dense as they come. So, imagine 40 ounces of fiber are packed per every square yard of rug pad. And, we mean all fiber – others seem to throw in some air to save on costs, we don't. This means your Superior rug pad will retain its density for years of use. In terms of the density, you can step on the rug, run across it, even place the heaviest furniture on it – Superior actually prevents any of this pressure from penetrating through. This prevents wear and damage to the rug and floor.
Revolutionary Heat Pressing Process eliminates the use of adhesives
When the rug pad is manufactured, we must prevent the fibers from shedding. Most others contain a clear adhesive coating that dries and keeps the felt intact. Great, but this also causes damage to many floors and can off-gas. We utilize an intense Heat Pressing Process which is like ironing the felt together. While this costs us more and takes more time, it assures us that there will be no adhesive on your floor.
Have you ever had a rug pad stick to your floor, or one that caused a smell in the room? This is what the adhesive within a rug pad is responsible for. Whenever possible, it's best to choose a rug pad without any adhesive at all – that's what Superior rug pad is.
Top rated noise reduction rug pad
Superior is an excellent noise reduction rug pad. Floor noise occurs when the pressure of the impact hits the floor. Superior prevents this impact and absorbs the pressure that can cause the noise. It is readily used in apartments to prevent, reduce and eliminate any floor noise.
Green product – Hypoallergenic, mold/mildew resistant
Rug Pad Corner and our Superior are endorsed by the U.S. Green Building Council. We are proud to manufacture in the USA with clean, green, recycled American materials.
Top awards
We are proud to state that Superior continues to receive many awards for performance and construction. It is also Top Rated by various organizations. Read one at Rug Pad Retailers of America.
Rug Pad for a Cause
Superior Rug Pads contribute to Rug Pad for a Cause, a campaign committed to donating proceeds to The American Cancer Society, American Red Cross and St Jude Children's Hospital. A part of every order, regardless of size, is donated towards these charitable organizations.
Reviews
Click here for Superior Reviews.
DETAILS
MATERIAL: 100% natural recycled felt, no air
CONSTRUCTION: Dense needle punched felt under full compression. Upper and lower surfaces are heat pressed to keep intact, not glued like others.
PROPERTIES: Mold and Mildew resistant. No odors or off-gassing, CRI GREEN Label for air quality.
ORIGIN: Made in USA – 20 year guarantee
R-VALUE: 1.09 to allow for heat transfer RATING: Voted best all felt rug pad for density, performance and comfort
USE ON: Hardwood, Laminate, Tile, Marble, Stone, Concrete, Vinyl, Linoleum, Radiant Heat
CARE
May vacuum when needed. Rotate annually if possible. Spot clean with damp sponge, let air dry
Superior ships for FREE within the contiguous U.S..
We ship your order within 3-4 business days via UPS Ground and delivery is 1 to 5 business days, depending on where the delivery address is in relation to our CT warehouse. Once your order ships, we will update you with the tracking information.
International Shipping: We ship to Canada, Hawaii, Alaska, Australia and England for a surcharge and you can call (888)400-7098 for details.
Source: www.rugpadcorner.com
Share this Post