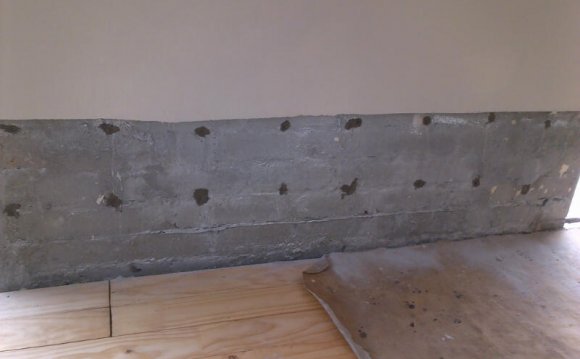 Stop Rising Damp (Salt Damp) in it's tracks with TECH-DRY's superior DIY DAMP PROOF COURSE CREAM.
Rising Damp is a common problem in Australia. Installing a new damp proof course at the base of your walls can prevent the further rise of ground moisture into your brick or stone walls.
DIY DAMP PROOF COURSE CREAM is suitable for injection into the mortar course of brick and thick masonry walls to create a new damp proof course. The non-drip siloxane cream is environmentally friendly and water-based. The DAMP PROOF COURSE CREAM is manufactured in Australia and has been designed to suit Australia's soil conditions. Used exclusively by Tech-Dry's experienced applicators throughout Australia, this product has been proven to treat rising damp Australia-wide. It has been used extensively on residential, commercial and government properties.
Features:
Water-Based Cream which means less mess and no smell.
No dangerous solvents.
Easy to install and a low cost method of Rising damp repair. Perfect for DIY.
Suitable for brick and thick masonry walls containing a mortar bed.
300ml Cannisters make it suitable for all sizes of job.
Simple to install using a standard caulking gun therefore no specialist equipment needed.
High strength formulation outperforms competing products in the market.
TRUST THE PRODUCT USED THE EXPERTS. CALL OUR OFFICE ON 81321166 FOR FURTHER INFORMATION OR TO DISCUSS YOUR PROJECT'S NEED.

Size
300ml Cannisters, 5L and 20L Containers Available.
Source: acewaterproofing.com.au
Share this Post