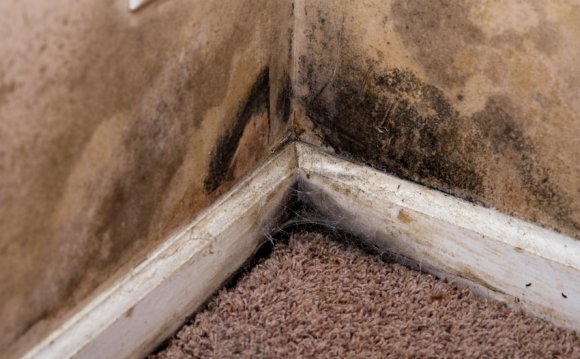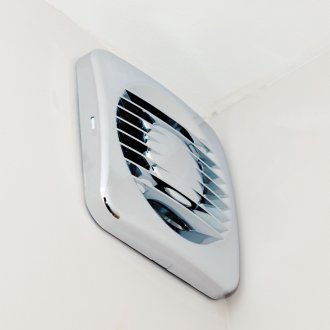 2. Keep your home warm
Condensation occurs when warm, moist air touches a cold surface like a chilly window pane or a cold external wall. Loft and wall insulation can help create warmer spaces, and properly fitted double-glazing will help to avoid misty windows as the inner panel of glass is insulated against the cold air outdoors.
Try to maintain a constant temperature within your home by setting your thermostat to a lower temperature, but over a longer period of time each day. This will help to avoid sudden rises and dips in temperature, when condensation could develop. If your central heating system was installed some time ago, consider upgrading elements to make your home more efficient and easier to control. Programmable room thermostats and thermostatic radiator valves (TRVs) make it easier to heat your home where it needs it most, and Smart Home devices enable you to monitor temperature and energy usage as well as control your heating when away from home.
Help to make the most of the heating when it is on by ensuring that radiators aren't blocked by furniture and that towel warmers aren't overloaded with damp towels.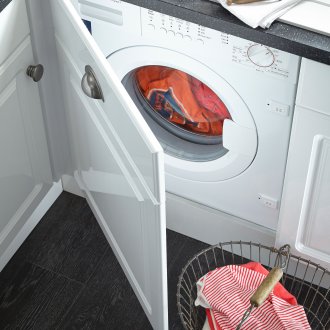 3. Ensure your home is well-ventilated
Providing a route for moisture to escape from your home will help to minimise condensation. Double-check that washing machines and tumble dryers are plumbed in and vented correctly. Install an extractor fan in bathrooms and kitchens if one isn't already in place, and ensure that it is set to run for a long enough period of time to clear moisture from your room.
Open windows when possible – newer window frames may allow you to open windows just a chink and then lock in place. This is especially important during the colder months when we spend more time indoors.
4. Avoid producing lots of moisture
Drying washing indoors can create a lot of condensation, so dry laundry outdoors on a rotary drier or use a tumble dryer whenever possible. You'll be surprised how quickly laundry can dry outside even in winter (provided it doesn't rain). Choose an efficient A or A* rated tumble dryer to keep running costs as low as possible.
Vented tumble dryers are a good choice if you already have a vent installed, otherwise opt for a condenser dryer that doesn't need venting and won't allow moist air to escape into your home. A dehumidifier with laundry setting can be a huge help if drying indoors can't be avoided.
Try to avoid home improvement and cleaning projects that create a lot of moisture when the weather is cold or wet and surfaces dry more slowly. Tasks such as painting and decorating, mopping floors and cleaning windows are best saved for better days when you can comfortably open a window.
5. Take care when cooking
Pans on the stove, as well as kettles, can produce considerable amounts of steam and moisture. Covering pans with a lid whilst cooking will help to minimise condensation on your kitchen windows. Switch on your cooker hood when using the hob, and leave on for five minutes once you've finished to help clear the air. Don't forget to regularly replace the filter on your cooker hood to make sure that it is working as efficiently as possible.
6. Remove excess moisture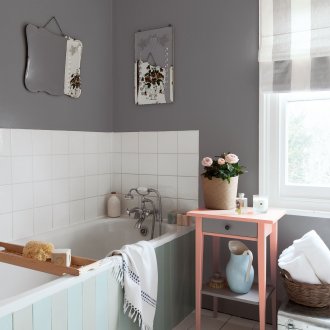 Using a dehumidifier will help to remove excess moisture from the air, leaving your home feeling warmer and more comfortable. Opt for a smart model that switches on when humidity rises, or use a timer to run for a short while every day. You'll be surprised how much moisture it will remove from your home. Moisture absorbers are ideal for cupboards and tight spaces where damp appears but a power supply isn't practical. If condensation regularly develops on windows, use a window vac to remove the water in the morning. Alternatively, wipe with a chamois leather and wring out into the sink. This will help rooms to dry out quicker.
7. Choose moisture-resistant décor finishes
If your home is prone to damp or condensation, choose wall finishes that make problem prevention easier. Opt for painted surfaces and choose paints designed for use in kitchens and bathrooms. With formulations designed to resist moisture and steam, they'll not only help to keep mould at bay, but will also wipe clean more easily should any mould develop. If wallpaper is more your style, choose kitchen or bathroom wallpaper that is able to withstand humidity and can be wiped clean.
8. Leave room to breathe
Condensation can form behind furniture and furnishings that touch colder outer walls, resulting in eventual mould growth. Try to position furniture a few centimetres away from external walls, to allow air to circulate. If you experience a lot of condensation on windows, choosing coverings that can be moved well clear of frames. Fit a generous length of curtain pole or rail that allows you to pull curtains well away from the window, and install blinds over the window alcove rather than within.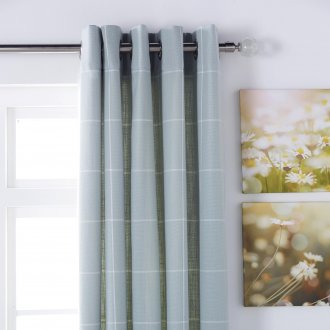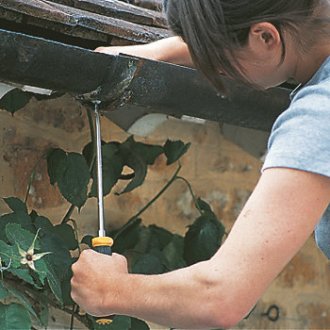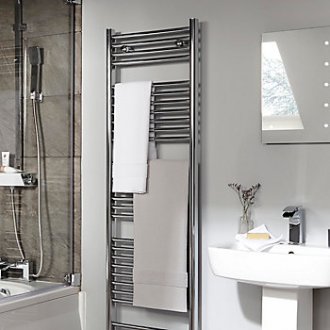 Source: www.diy.com
Share this Post