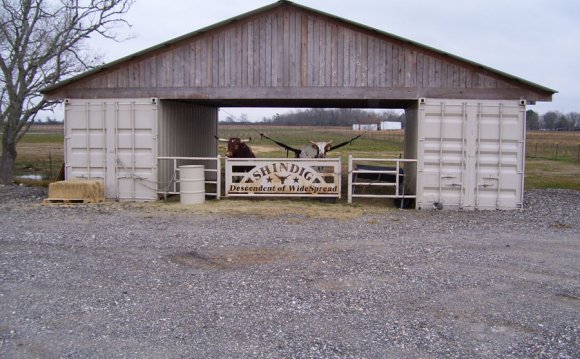 In a post to the blog earlier this summer, Special Collections and Archives shared news about a grant that Cline Library received from the National Endowment for the Humanities' Sustaining Cultural Heritage Collections grant program.
This two-year planning grant will provide Cline Library with a comprehensive understanding of the infrastructural, sustainability, and preservation implications when installing a large cold storage room for SCA's rare and valuable primary source visual material (photos, films, oral history) collections. It has been determined that a colder storage environment for these materials greatly extends their integrity and longevity. While colder environments will benefit a very broad range of formats, it will particularly assist at-risk acetate negatives (including motion picture films) and color-based negatives and transparencies that will degrade and lose color much more readily at room temperature. SCA estimates that it will need a space that can accommodate approximately 2000 linear feet of material, which accounts for existing collections and future growth. Below is a map that highlights the 8, 050 square feet that make up the department's storage environment for all collections.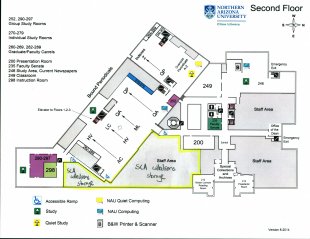 On November 6-7, project managers from the university's Facilities Services unit and Cline Library staff met with the Director of the Image Permanence Institute, James Reilly. Reilly had been identified in the grant as a critical consulting voice when working with the forthcoming team of outside engineers and architects tasked with designing this space. Reilly learned more about the project's goals, was given a thorough tour of the entire library (including a detailed overview of the library's mechanical systems), and provided instruction on appropriate environmental monitoring. At the end of his visit he gave the project team a debrief and provided some informal first impressions. A more comprehensive report will be made available to the library at a later date.
The NEH grant also supported the purchase of ten PEM2 Dataloggers and an associated subscription to eClimateNotebook that will enable Cline Library/SCA to better understand its internal temperature and relative humidity (RH) from year to year, particularly in relation to the exterior environment. Monitoring will be especially informative through Northern Arizona's monsoon season (July-September), as casual monitoring thus far has intimated that the RH greatly increases when compared to the rest of the year when the environment is much dryer. Datalogger monitoring will take place throughout the duration of the grant cycle and beyond. Trends and analysis from these data will be used to help inform the necessary infrastructure requirements to sustainably maintain a responsible, long-term environment for materials requiring cold storage.
Simultaneously, a comprehensive survey of acetate degradation will be undertaken using A-D strips. These strips will be applied in a manner that will provide statistically valid data regarding the overall status of acetate degradation with materials on this format. Informally referred to as 'vinegar syndrome, ' acetate-based negatives and motion picture films will degrade and break down, producing a familiar vinegar odor. When this phenomenon is observed, action is required – and soon. Cold storage greatly reduces the speed at which vinegar syndrome causes deterioration of these formats. In the coming days/weeks, A-D strip monitoring will occur in tandem with the PEM2 Datalogger recording as a form of both macro and micro-level environmental monitoring in the department. SCA currently undertakes a monthly monitoring activity associated with its integrated pest management program to ensure any potential insect/pest issues are quickly mitigated and/or prevented.
Source: library.nau.edu
Share this Post