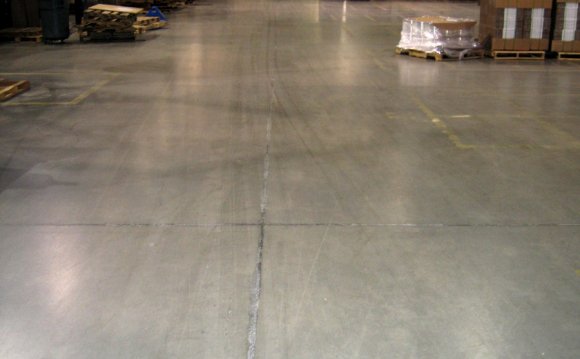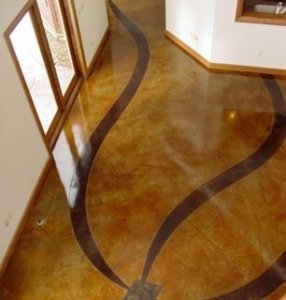 1. What types of sealers are used on interior concrete floors?
Film-forming sealers (those that form a protective film on the concrete surface) are the type most often used for interior decorative concrete work. In the category of film formers, however, you'll find several different types, each with advantages and limitations. Learn more about the types of concrete sealer.
2. Is the sealer compatible with my decorative treatment?
What will the sealer be applied to? Stained concrete, a floor overlay, a polished and dyed floor? Be sure to check with the sealer manufacturer to verify the compatibility of its product with the decorative surface it will be put on. Some sealers may interact with certain overlays or coloring agents, resulting in unwanted side effects such as blistering, bubbling, or bleeding.
3. Which sealers will protect my floor from scuffs or stains?
For a decorative interior floor, a high-build sealer with good resistance to scuffs and staining, such as a polyurethane or epoxy, will generally provide the best protection and be easier to maintain, especially in a high-traffic retail environment. Softer acrylic sealers usually require regular maintenance with several coats of a sacrificial floor finish, or wax, to prevent wear and black heel marks. View this comparison chart of concrete sealers.
4. Are sealers hazardous to breathe when they are installed?
When working indoors, it's usually safer to use a water-based rather than solvent-based sealer, especially if the area can't be ventilated. Solvent-based sealers are extremely flammable and the fumes they emit can be hazardous to breathe. They also may contain volatile VOCs. Learn more about checking the VOC content.
5. How do I know which sealer will provide the right sheen that I want on my floor?
If you're after the look of polished marble, choose a sealer with a medium- to high-gloss sheen. Most acrylic sealers are available in a range of sheen levels. For applications where a high shine is not desirable, you can also find film-forming sealers with matte or low-gloss finishes.
6. How long will the sealer last on my floor?
The life expectancy of a sealer depends, in part, on exposure conditions and how well the floor is maintained. In general, epoxies and urethanes deliver the best long-term performance and can last years before the need for reapplication. When it comes to sealers, you get what you pay for, says technical expert Chris Sullivan. Avoid the temptation to pinch pennies. You don't want a protective finish that will wear away after only a year or so. See Sullivan's advice on sealer selection.
Floor Sealer Videos
Why Use a Sealer on Your Concrete Floor?
Time: 01:30
Using a sealer on your new concrete floor prevents a variety of costly problems from occuring.
Sealing Your New Concrete Floors
Time: 01:49
Source: www.concretenetwork.com
Share this Post