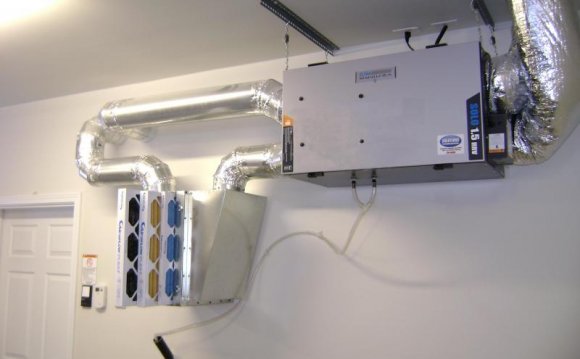 Ventilation
How does ventilation create a healthier home?
Fresh, filtered air is brought in, stale air is removed. The HRV home ventilation system installed in your roof space changes the air in your home to get rid of excess moisture, toxins and odours created by cooking, cleaning, breathing, and other things. Incoming air is filtered to help remove dusts, pollens and other contaminants, preventing mould and mildew for a fresher, healthier home.
What's involved in installing an HRV ventilation system?
Your HRV ventilation system is installed by a local team of friendly, professionally-trained electricians. A new power point is installed to connect it and a certificate of compliance is issued for electrical work. They will find a time that's convenient with you for installation. Then your installer will also talk you through how to get the perfect home invironment using your new or one of our innovative ventilation upgrades.
Does the HRV ventilation system come with a warranty?
At installation, your HRV ventilation system is warranted for 3 years against fault. But you can also upgrade to a SuperCare Warranty giving you 5 years cover. In normal use the system will require a service every 24-months. A filter change is carried out at the same time. Genuine HRV parts are required as part of the ongoing warranty, and to ensure you continue to get the best performance from your system.
What payment options are available?
We take all the usual payment options – cash, cheque, direct credit or credit card. We also have easy payment options available through Q Card. At times we have special payment option plans available too - take a look
How much does an HRV ventilation system cost?
Each home is different – in size, environment, inhabitants etc. Which is why we come to you to take moisture and temperature readings, which we then use to determine the best solution for your home. Our HRV ventilation specialist will take you through a full presentation of how everything works, provide a price and if you'd like to go ahead, the installation is planned for whenever suits you.
I've just moved into a home with an HRV ventilation system, what do I do?
Lucky you! HRV home ventilation systems are designed to make your invironment healthier. Outside air is drawn through the roof space, filtered and distributed through your home free from pollutants, creating a fresh invironment. Our system helps to alleviate hidden damp, condensation, dust, toxins or harmful pollens. There are only a few times you may need to adjust your HRV ventilation system – it's a smart, fully automatic system.
Take a look here for a quick overview of how the system works and how to use it to best advantage at your new place. For more in depth advice on changing settings, take a look at the or talk to our Customer Service team if you have any questions – 0800 HRV 123 (0800 478 123) or online now.
Source: www.hrv.co.nz
Share this Post