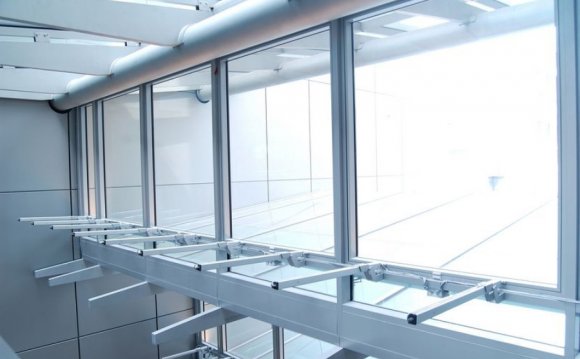 The following example illustrates ventilation of a flat in a multi-storey residential block. Mechanical exhaust ventilation systems with natural fresh air flow are designed to rely on exhaust fans installed in the kitchen and the bathroom. The fresh air is supplied to the habitable inner spaces (i.e. bedroom and living room) through the window frame ventilators. As the air gets dirty it gradually drifts into the bathroom and kitchen through the internal doors and then is removed outside by the exhaust fans.
Ventilator Design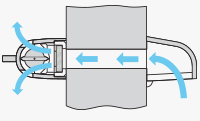 The ventilator consists of an external deflector, filter and an adjustable indoor
grille.
The outdoor deflector prevents water ingress into the premises and has a
mosquito screen for insect control.
The filter removes dust and contamination from the supply air, retains excess moisture and partially blocks off the street noise.
The adjustableposition indoor grille allows varying the supply air volume and flow direction.
Filter maintenance (3-4 times per year)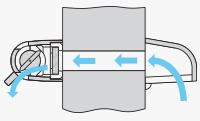 Dirty filters increase air resistance in the system and reduce supply air volume. The filters require cleaning not less than 3-4 times per year. Vacuum cleaning is allowed. After two consecutive cleanings filters must be replaced.
Air Flow Intensity and Direction Adjustment
The ventilator is equipped with a regulator allowing various combinations of air flow intensity and direction so that the resulting microclimate offers maximum occupant comfort.
| | | | |
| --- | --- | --- | --- |
| Max Open Position | Open Down Position | Open Up Position | Closed Position |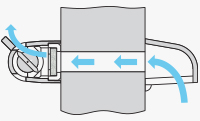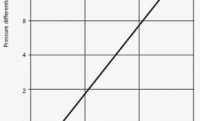 Source: www.ventilation-system.com
Share this Post