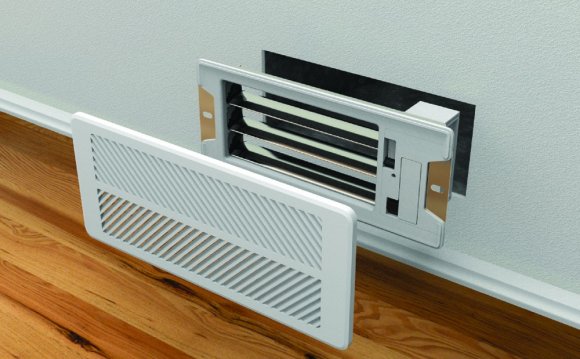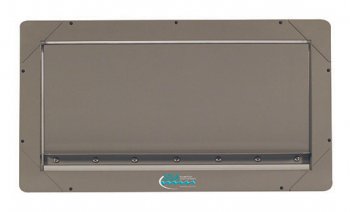 Marine grade material fabrication
18 Gauge (.048" thick) 316 stainless steel vent frame;
14 Gauge (.074" thick) 316 stainless steel vent door
Inner frame
7 15⁄16" x 15 7⁄8"
Installation
Ideal for poured and block walls; fits into an opening the size of a regular concrete block. Can be installed in steel buildings, breakaway walls as well as wood construction.
Coverage per vent
252 sq. ft. (enclosed area)
Details:
Operation of vent is based on hydrostatic pressure.
Engineered openings are designed to provide the equalization of hydrostatic flood forces on exterior walls by allowing for the automatic entry and exit for floodwaters.
A minimum of two bi-directional vents are required for enclosed flood exposed area and should be installed on opposite or adjacent walls.
Meets FEMA, NFIP, ICC & ASCE requirements for engineered openings.
Water/Air/Mold (WAM) protection.
Aluminum Flood Vent
18 Gauge (.048" thick) .050" 5052-H32 aluminum vent frame;
14 Gauge (.074" thick) .080" 5052-H32 aluminum vent door
Grey/White/Black powder coating provides a smooth and professional long-lasting finish.
© USA Flood Air Vents · All Rights Reserved | Sitemap
Website by BrawnMedia


Source: www.usafloodairvents.com
Share this Post