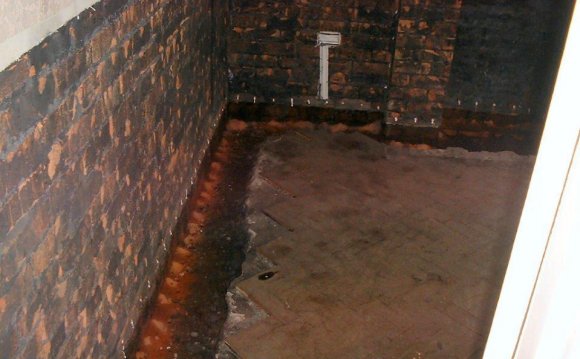 Summary: DIY damp proof injection. How to install a damp proof course and advice on repairs to damp proofing if your damp course has failed. Damp proofing advice and recommended DPC products including Vertical DPC and the injection technique using cream DPC.
If you need any help with any type of damp proof Injection, timber repair, maintenance, or other damp problems Property Repair Systems will be pleased to give you completely free (no obligation), unbiased easy to follow and practical advice on 80.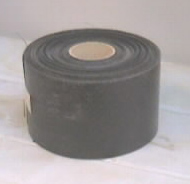 The information you need may be in the project below, if not, call them.
A damp proof course (DPC) is a physical barrier inserted into the fabric of a building to stop water passing from one place to another. This can be on a horizontal plane, stopping water rising up from the ground by being sucked up by the dry masonry above, or vertically to stop water passing from the outside of a building, though the masonry, to the inside. DPC's have taken many forms through the ages and one of the earliest forms was to use a layer of slate in the construction. Slate is still used but the less expensive plastic version is now more widely used.
Damp Proof Course indicating dpc and ground level
Damp Proof Course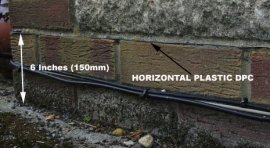 Damp Proof Course indicating 6 inches from damp proof course to ground level
A horizontal DPC is usually placed 6 inches above ground level and used in conjunction with a damp proof membrane which stops water rising to any part of the ground floor from the ground. A diagram of a typical ground floor construction can be seen below and you can see how a Damp Proof Course works in conjunction with the membrane to stop any water rising up into the building above.
Damp Proof Course Cross Section indicating ground floor slab and inner and outer cavity wall dpc's
In many older properties a non porous stone was used to build the first few courses of masonry but over the years this stone in many instances has become porous allowing water to be soaked up through it. It is not practical in most cases, to remove a course of stone to place a plastic, lead or slate DPC in the wall and new methods have been found of introducing a DPC where there is either none, or one that is broken in some way. These methods generally require the injection of chemicals into the walls and, on a larger scale, are better done by specialists as there are many complications which can arise as a result of saturated plaster and the measurement of the chemical being injected.
Now you can make repairs or add a DPC to small projects using a unique DIY method involving simple injection of a specialised cream using a normal sealant applicator gun after drilling 12mm holes to inject into!




Source: www.diydoctor.org.uk
Share this Post