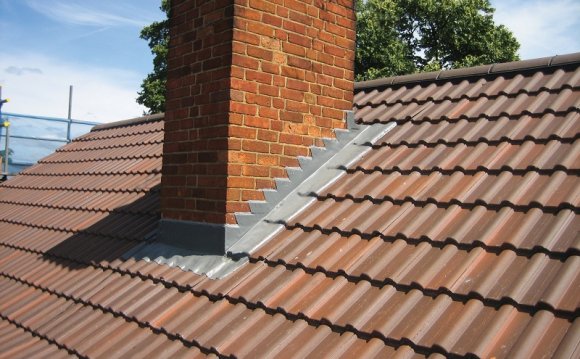 The external fabric of a building can be a significant source of heat loss or gain. For this reason, the building regulations specify minimum standards that must be achieved in the construction of new buildings. These standards may be expressed in terms of U-values, (sometimes referred to as heat transfer coefficients) which are an indicator of how effective elements of a buildings fabric are as insulators.
One way of reducing the U-value of the external walls of a building is to incorporate an insulated cavity into their construction, often between an internal block wall and an external brick wall.
Due to the increasingly strict requirements of the buildings regulations, most new buildings will include insulation. However, it is only relatively recently that the buildings have been insulated, and only since the 1900s that they have even included cavities that might be insulated. Before this, most external walls were solid. This means that older buildings tend to transfer more heat between the inside and outside and so can be cold in the winter, hot in the summer, can suffer condensation, can be expensive to run, are high emitters of carbon and may not provide very good levels of thermal comfort.
Typically buildings built between the 1920s and 1980s, with a cavity of at least 50mm can be retrofitted with cavity insulation. This reduces their U-value and so improves their thermal performance. A boroscope inspection can be carried out by drilling a small hole in the wall to determine whether walls are suitable for cavity insulation. It is estimated that 5 million homes in the UK could benefit from cavity wall insulation. Ref Cavity Insulation Guarantee Agency (CIGA).
Cavities are insulated by drilling small holes at regular intervals in external walls and then 'blowing' or 'injecting' insulation into the cavity from the outside. Typically, water-repellent insulation is used such as; mineral wool, Expanded Polystyrene (EPS) beads combined with a binding agent, or Urea Formaldehyde (UF) foam insulation. The drilled holes are then filled to match the existing finish.
It is vital that the insulation fills all parts of the cavity, and for this to be possible, the installer must be able to access all parts of the external wall. Where the property is joined to a neighbouring property, it may be necessary to use a cavity barrier to prevent insulation entering the neighbouring cavity.
It is important to note that cavities were originally introduced into the external walls of buildings to prevent damp penetration. It is possible therefore, although not normal, that filling the cavity can cause damp problems. Typically this can occur if the property is very exposed, or if the external walls are in poor condition. Where there are existing damp problems in a property, these should be rectified before cavities are insulated.
NB Damp insulation will also perform more poorly, resulting in greater heat loss.
It is important to appoint an installer that offers a suitable independent guarantee for materials and workmanship, such as the CIGA 25-year guarantee.
Installing cavity wall insulation can be a straight-forward process that is completed in a matter of hours and is not expensive. Schemes such as the Green Deal or Energy Company Obligation can be used to help finance cavity wall insulation, although in this case, an accredited installer must be used.
NB For solid walls, which do not include a cavity, insulation can be introduced by fixing insulation boards to the internal surface of walls, or by building an internal stud-wall adjacent to their surface and then insulating the cavity between the stud wall and the external wall. Alternatively the external surfaces of walls can be insulated by fixing an insulating material to them and then finishing the insulation with render or with cladding materials. See Solid wall insulation for more information.
In 2015, The Property Care Association reported on the causes and consequences of defective cavity wall insulation, suggesting that installers has no design responsibility, and took little care to ensure that known problems were avoided or that only suitable buildings were treated. Ref .
Source: www.designingbuildings.co.uk
Share this Post