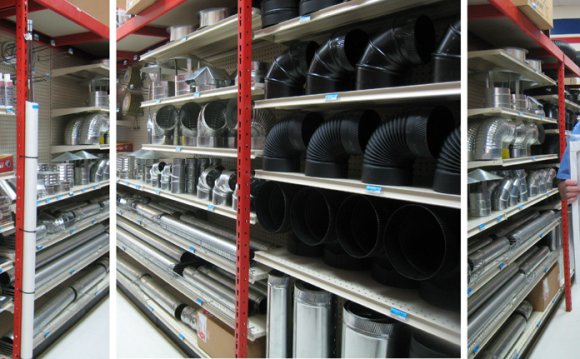 2455 Wisconsin Ave
Downers Grove, IL 60515
(630) 852-1300
I used Fire and Ice services last week for the first time and would highly recommend them to anyone in need of air conditioning services. The entire process from the placement of the first call, to the review of the services needed, the installation, the follow up and all the helpful recommendations along the way, was phenomenal. They knew what type of rebates I would qualify for and processed those for me as well. Very professional and efficient, great customer service. Thank you for the Guardian Air recommendation as well - my house feels and smells fresh and clean!
After moving into an older home, we were dismayed to learn our HVAC was on borrowed time. Therefore, we started the process of looking for a company we could trust to install a new HVAC. During our search process, we interviewed 4 companies. We ultimately picked Fire 'N Ice and are very glad we did! One of my co-workers recommended Fire 'N Ice because he used them when he needed to replace his HVAC and said their service was exceptional. I couldn't agree more! Jim Jr. came to our house, reviewed our needs, and walked us through our options. He listened to us and helped us find the right HVAC for our needs and budget. When Jim Jr. inspected our units, he noticed the tag showing that Fire 'N Ice actually installed our original A/C in 1999! It was comforting to know their original unit was still chugging along. After doing our research, we decided to wait until our HVAC actually broke before replacing it. However, when the technician from Fire 'N Ice came to do a Clean & Check appointment, he explained the different parts that were likely to break by the end of the winter on our 18 year old model. Therefore, we decided to bite the bullet and buy the new HVAC. Jim Jr. waived the Clean & Check fee for us and helped us schedule our HVAC install for 3 days later in order to qualify for the year-end tax credits. Another thing I love about Fire 'N Ice is they file all of the warranty and rebate paperwork for you. You don't have to lift a finger. This is a differentiating factor. Many of the companies we spoke with said we were responsible for filing this paperwork. It was great having Fire 'N Ice handle this hassle for us! The installation experts were great. They were kind, courteous, and knowledgeable. They put the new units in in less than 8 hours and made sure I didn't have any questions before they left. They also cleaned up the area and laid protective covers on my floors. Buying a new HVAC isn't fun or sexy. It can be overwhelming. If you are like me and looking for a sign that you have found the right company to trust for the job, here is your sign. I would whole heartedly recommend Fire 'N Ice!
Absolutely LOVED these guys! Very honest with the type of work that was needed and all possible solutions and even financing options available to me if needed. NEVER pushy and did a great job doing exactly what we asked and what was best for us to fix another company's mistakes. Product line was excellent and fitted for exactly what our home needs. Would recommend them to anyone needing HVAC work.
This company is amazing! Jim Jr came out to give me a quote on 2 new air conditioners and it was so easy! He was very honest in recommending what he though I needed and definitely did not try to sell me more! I've trusted Fire n Ice for years! They're a pleasure to do business with!
We had Fire 'N' Ice come out for an estimate on a new furnace and air conditioner. Not only was their work performed in a professional manner but they also did a great job with follow-up and fielding any additional questions that we had. I would highly recommend their services.
15 year old furnace was arcing, making screeching and static noises and not putting out enough heat. called Fire and Ice and DJ came out within 6 hours from initial call. He diagnosed the problem as we needed a new inducter motor, to the tune of 900.00 but he did not want us to throw good money after bad and suggested Jim Jr come and give estimate on new furnace. He was here at 7:30 AM the next day and it was determined that the smartest thing to do was get a new furnace. To save money on labor we also contracted for a new water heater. Chris and Dan did the installation the next day. From 8am to 3pm . They did a wonderful job. Efficient, clean, respectful of my home, No extra charges last minute, friendly and very patient with me as they explained what they did and how to use the equipment. We could not have been happier with the service. Thank you
These guys are great! We were in the unfortunate position to h e to replace two furnaces this year. After replacing the first one, there was no doubt that we were going with Fire N Ice again. Both times we got great rates/price. Jim Jr and Chris were a wealth of knowledge, friendly and very cautious of our home while bringing furnaces and materials in an out. Couldn't be happier!
Fire and Ice was misleading with their pricing and was exorbitantly expensive when it came to labor charges. Their service man couldn't fix the problem one day since our AC frozen over. He charged me $98 for the service call claiming I wouldn't have to pay a service fee again. He came back the next day and charged me an additional $150 because according to the service manager- its $98 for the first fifteen minutes and the $30 dollars every 15 minutes after. It was a total of $248 dollars of labor for an hour and a half of "half baked work" is absurd. I will never use them again.
We had furnace trouble and needed service. It is Saturday 9am when I called, it's now 11am the very same day and heat is working great. Our service tech Kent, was terrific. He was friendly, courteous and profesional, he knew exactly what the trouble was with minutes. We were billed as quoted and advised how to get replacement filters at a savings from their local office in Downers Grove. I will use and recommend Fire 'N' Ice to anyone needing fast, thorough and reliable and honest service for their heating and air conditioning. Don't waste your time, just call (630) 852-6670.
Source: www.yelp.com
Share this Post