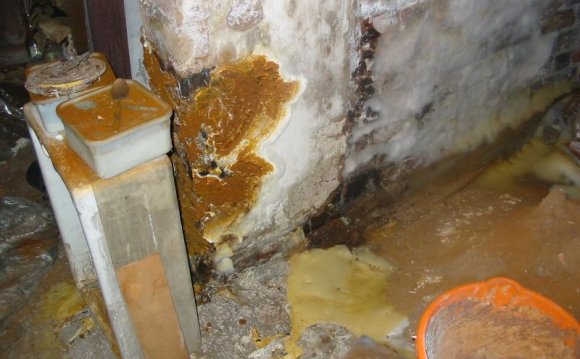 What Is Dry Rot?
Dry rot is a term used to describe a very specific and unique type of wood rot ( Serpula Lacrymans ). It is a wood destroying fungi/fungus which digests the part of the wood that gives it its strength and integrity. Depleting wood of such components leaves it in a brown brittle state, unsafe in any property.
Dry rot is a serious problem across properties in the United Kingdom. What makes dry rot dangerously unique is its ability to progress extensively through a property, destroying the timbers' natural goodness.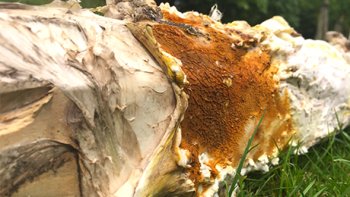 As timber accounts for anywhere up to 70% of the fabric of a house, a wood rot outbreak is certainly an issue that should not be overlooked. If left untreated the structural integrity of your property may be under serious threat, ultimately resulting in the failing of the property's shape and strength. Fortunately, at Timberwise, we deliver an effective dry rot solution, firstly by undertaking a dry rot survey followed by removing the rot issue and preventing the regeneration of the outbreak efficiently, carefully and professionally. If you are having a problem with treating dry rot in your property then request a survey online.
The Problems With Dry Rot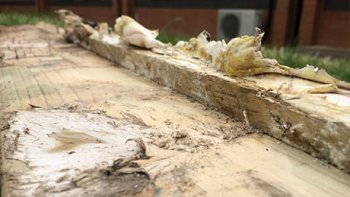 Dry rot is an increasingly widespread concern for homeowners across the United Kingdom, standing as the most common cause of timber damage in domestic properties. More than just being a hazard to your home, if not treated promptly this type of wood rot can become a danger to the health of you or your loved ones. Finding dry rot as a result of having a survey will strike a sense of panic into any homeowner but do not worry, help is at hand! The eradication of dry rot is one of many issues that Timberwise have specialised in and perfected through many years of experience.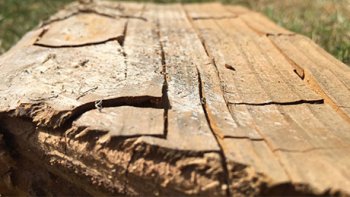 Acknowledging that there is a dry rot problem is the hard part. Once this has been identified help is at hand, Timberwise will be able to alleviate any stress or concern you may have.
What Causes Dry Rot?
Dry rot is caused by moisture ingress and dampness being present in a property, this moisture can be present due to various forms of dampness. Dry rot spores are omnipresent, meaning they surround us every day, unseen by the human eye. By themselves these spores are harmless; however, when the spores come into contact with wet timber, they can germinate, reducing the wood to an unsound structural state. To learn more about the causes of wood rot, please visit our what causes dry rot page.
Find Out More
Source: www.timberwise.co.uk
Share this Post