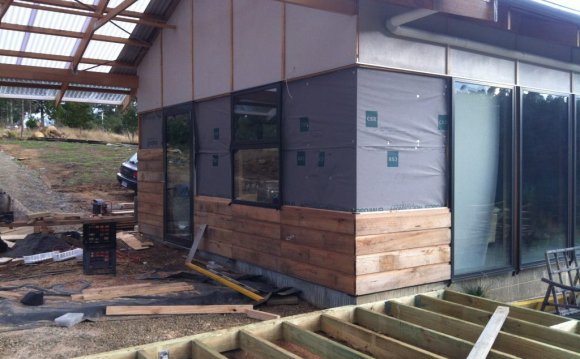 Damp proofing membranes can be applied with little or no surface preparation, internally and externally. They can be used immediately after the insertion of a new damp proof course to isolate the new finish from existing salt and damp contaminated walls. Also they can be used when the existing surface is deteriorating and a key is required.
Damp Proofing Membranes Key Uses:
Isolate damp walls
Isolate salt contaminated walls
Provide a key on deteriorating surfaces
Damp proof membrane under a new slab
Damp Proofing Membrane Installation:
Cut the damp proofing membrane to size
Place the damp proofing membrane to the wall
Neatly fold the damp proofing membrane around corners
Drill then fix the damp proofing membrane to the walls ensuring a tight fit
Apply wall finish to the damp proofing membrane
Damp proof wall membranes are made from HPDE and other forms of plastic. Different types of damp proofing membranes are used depending on the intended use, finish required and the amount of damp and contaminates you need to control.
Damp proofing membranes have an overall sheet thickness of between 0.5mm – 1mm and have varying stud sizes from 1mm – 8mm. The cavity created by the damp proofing membrane contains between 3 – 10 litres of space which is known as the "Air gap". Some damp proof wall membranes have a plain finish for use either as a floor damp proof membrane with a screed or floating floor finish or as a wall damp proof membrane with a dry lining system as the finish. Other damp proofing membranes have a mesh welded onto the face for direct rendering then plastering or dot and dab plaster board.
Damp proofing membranes not only have high compressive strength and a long life expectancy (over 30 years), they are extremely flexible and have an elongation break of over 40% therefore they are able to deal with structural movement thus providing longer lasting damp proofing solutions.
Permagard have a large range of damp proof membranes, associated fixings and drainage solutions available for every application. For help and advice on which damp proof membrane to use in your area please feel free to contact us on 0117 982 3282 and we will be pleased to help.
Source: www.permagard.co.uk
Share this Post