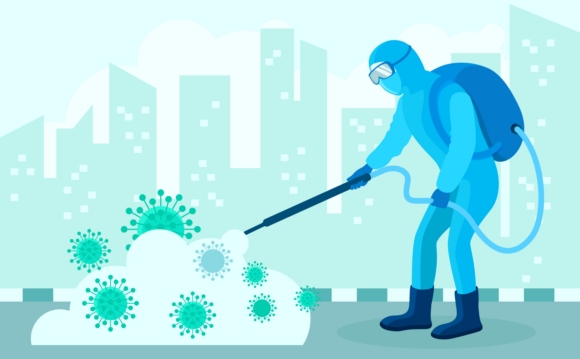 Disinfection with ozone (ozonation) is used in everyday life, at water supply stations, in other fields of activity. Disinfection destroys infections that are not resistant to the action of gas.
Ozone is a gas with an unstable 3-atom molecule modified from oxygen. In its normal state, it is blue in color. At an acceptable concentration, a smell is felt, close to the aroma of air after a thunderstorm.
House disinfection service does not harm the environment, does not destroy materials, contributes to the destruction of all types of infections, including dangerous pathogens, destroys unpleasant odors and destroys pesticides, chemicals, and poisons on products. Ozonation also contributes to the death of fleas, cockroaches, rodents, insects.
Economy is another advantage of ozonation. The costs are only for the purchase of the device and electricity during disinfection. But you can order ozonation as a service in order not to buy equipment.
Health vector created by freepik - www.freepik.com
Share this Post